Amazing Supergirl Sketch Cards from Cryptozoic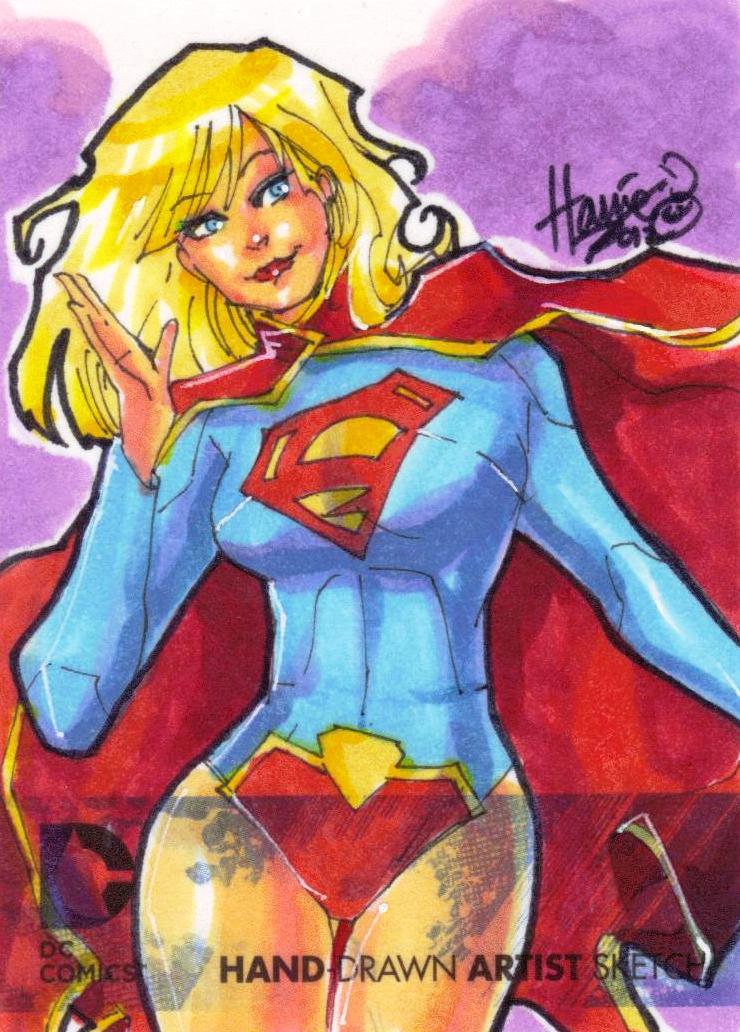 TV and comics trading cards have been making a comeback thanks to publisher Cryptozoic. Over the last two years they've published four different sets devoted to DC Comics, including the first of a kind "Women of Legend". In addition to the character cards, one hand-drawn sketch card is randomly inserted in each box of 24 packs.
Check out the sketch card and trading galleries for the Supergirl sketch cards I've tracked down online, along with the Supergirl-themed cards in the VS System collectible card game. There is some truly beautiful artwork by many talented artists in here, but my favourite sketch artist has to be Hanie Mohd.