Daring New Adventures of Supergirl Vol. 1 (of 2)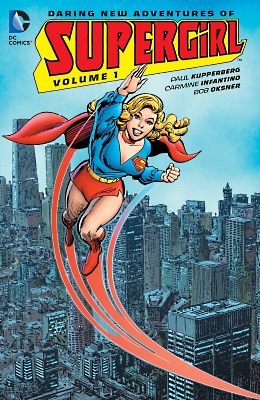 On sale July 19, 2016
List price $19.99 USD / $23.99 CAD
Collects issues #1-12, first published 1982-1983.
Disguised as the brilliant brown-haired college student Linda Danvers, Supergirl sets out from the safety of Metropolis to see her adopted country for herself. From the streets of Chicago to the hills of San Francisco, she encounters loyal new friends and powerful new foes, astounding new discoveries and terrifying new dangers. Looks like this is a job for…Supergirl!
Daring New Adventures of Supergirl Vol. 2 (of 2)
On sale July 18, 2017
List price $24.99 USD / $33.99 CAD
Collects issues #13-23, first published 1983-1984.
In these stories, Supergirl battles Blackstar, meets the off-beat Ambush Bug, and faces Superman's foes the Parasite and the Kryptonite Man.