Supergirl Releases for April 2018
Supergirl Episode 3×14 "Schott Through the Heart"
The Supergirl TV show returns on April 16, 2018 after a 10-week hiatus. The season finale (episode 22) will air June 18. The CW trailer is below.
DC Comics Super Powers Collection Supergirl Maquette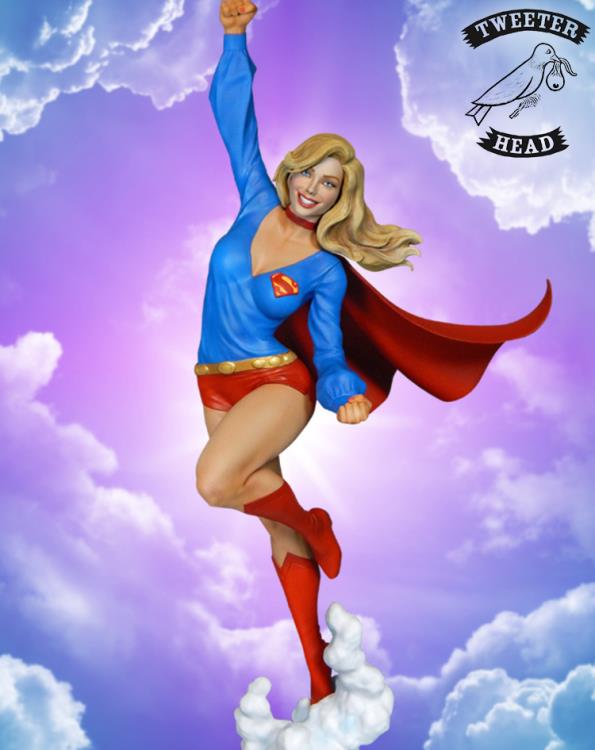 $249.99 USD
By Tweeterhead
Estimated to arrive in March 2018 (looks like it's slipping to April)
Preorder at Big Bad Toy Store
This statue comes in two version: the regular version available at retailers, and an exclusive version direct from Tweeterhead that also features STREAKY!! See the Tweeterhead product page for more details.
Supergirl Statue PX Previews Exclusive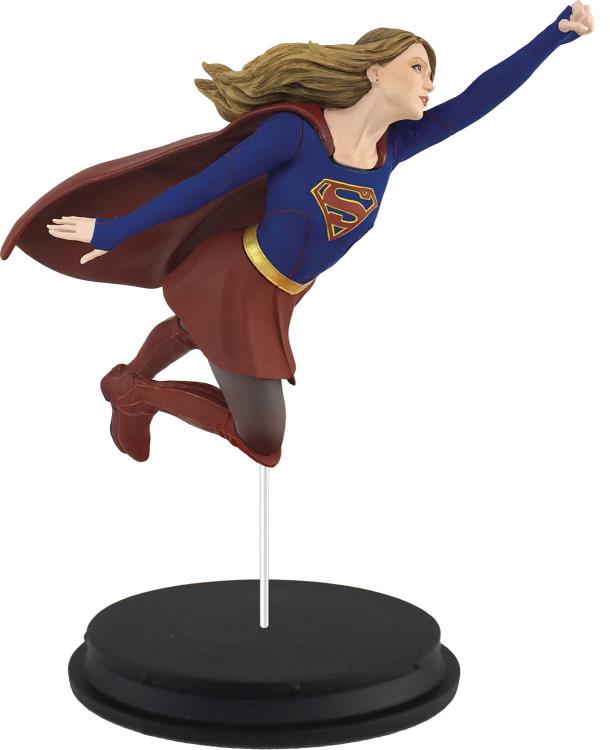 $64.99 USD
By Icon Heroes
Estimated to arrive in April 2018
Preorder at Big Bad Toy Store
This 11″ statue features the likeness of Melissa Benoist as Supergirl. Statue is cast in polystone and comes in a window box for display. See more up-close photos at Icon Heroes.
Supergirl #20 [FINAL ISSUE]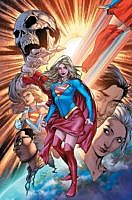 On sale April 11, 2018
Preorder at Comixology
Written by Jody Houser and Steve Orlando. Art by Robson Rocha, Daniel Henriques, and Michael Atiyeh.
The Rebirth series comes to a close with issue #20. The series is doing well in sales, but like all the other Super family books, Supergirl is being cancelled ahead of the new "status quo changing" Man of Steel 6-issue miniseries written by Brian Michael Bendis starting in May. It's a real shame.
Supergirl must fight both Mokkari and the out-of-dimension Viking Judge to save Director Bones from the fury of the Viking's magical ax! Meanwhile, with Director Bones out of the picture, Cameron Chase and Lar-On must break into the D.E.O. to save Veritas before the clock counts down to zero and the psycho-redactor erases her memories forever!
Supergirl (2016) Vol. 3: Girl of No Tomorrow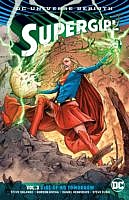 On sale April 10, 2018
Available at Amazon. Digital edition available on release date.
Collects Supergirl #12-14 and Supergirl Annual #1. This is the second-to-last collection of the 2016 Rebirth series which ends this month.
Emerald Empress' attack on Supergirl begins as her new Fatal Five assembles. Empress' plan to destroy Supergirl's present to preserve her future goes into full swing as Supergirl tries to hold her own–but soon even her abilities are out of her control.
Scooby Doo Team-Up #37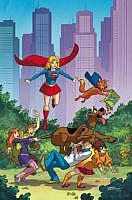 On sale April 25, 2018
Written by Sholly Fisch
Art and cover by Dario Brizuela
This issue will be released in print on April 25, 2018. The digital edition will be released first on Comixology in April as chapters 73 and 74. Looks fun!
Supergirl may be as invulnerable as her cousin, but even bulletproof skin can't help her when she's haunted by the ghosts of Krypton! Is it a hoax? A message from the Phantom Zone? It's up to Scooby and the gang to find out…assuming that Scooby and Streaky the Super-Cat can set aside their cat-and-dog rivalry!
DC Super Hero Girls Box Set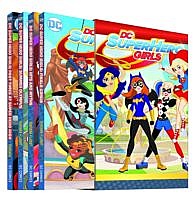 On sale April 3, 2018
Written by Shea Fontana & art by Yancey Labat
Available for preorder at Amazon and comic shops (Previews order code SEP170412)
The first four graphic novels in the series will be collected in a handy-dandy slipcase box set. Includes FINALS CRISIS, HITS AND MYTHS, SUMMER OLYMPUS and PAST TIMES AT SUPER HERO HIGH.
DC Comics: Bombshells Vol. 6: War Stories
On sale April 3, 2018
Available for preorder at Amazon. Digital edition available on release date.
The final collection of DC Comics: Bombshells will collect print issues #25 and #30-33, or digital chapters #73-75 and #88-100. This volume features both Supergirl and Power Girl, who first appeared in Vol. 5 (digital chapter 84). Neither character has appeared yet in the sequel series, Bombshells United, which began in July 2017 and will come to an end in May 2018.
The Bombshells face their final battle as a supernatural Nazi invasion begins! On top of that, Hugo Strange unleashes his failed lab experiments on Harley Quinn and Poison Ivy's circus and Lois Lane has her chance to avenge her family on the villain — will she take the shot? Amid the chaos, discover Lex Luthor's true colors as he reveals which side he's really on, and what that means for the future of the Bombshells!