The Supergirl Cast Jets Back to Vancouver to Start Filming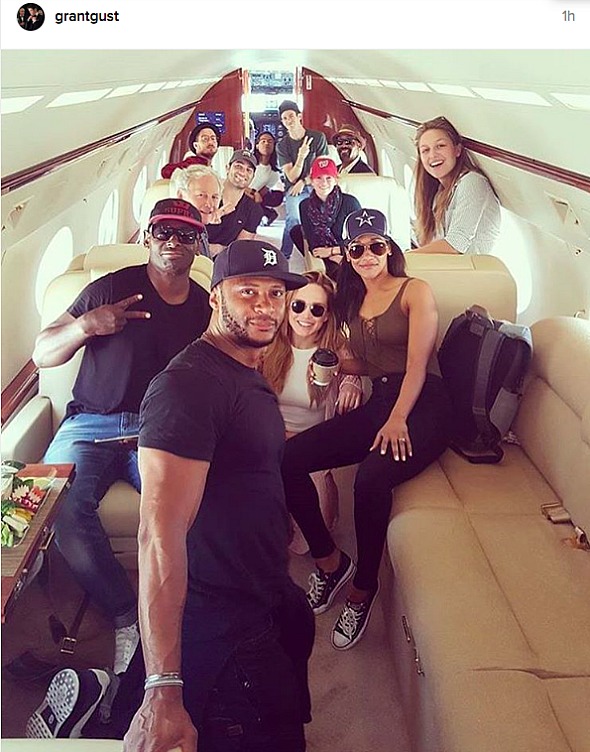 The casts of Supergirl, The Flash, Arrow, and Legends of Tomorrow took time out of their busy shooting schedule to attend San Diego Comic-Con this weekend. The existing CW series already started shooting in early July, allowing The Flash to reveal a "first look" at the third season, while Supergirl's cast started shooting yesterday, July 25.
So how did they all get back to work so quickly after their work attending SDCC? By sharing a private jet straight back to Vancouver, which you can see in these photos posted by Grant Gustin and Candice Patton.
The cast of Supergirl also took part in a sailing-themed photoshoot for Entertainment Weekly while at Comic-Con.
via Grant Gustin, Candice Patton, YVR Shoots, TylerHoechlin.org