DC Super Hero Girls Now Available at Target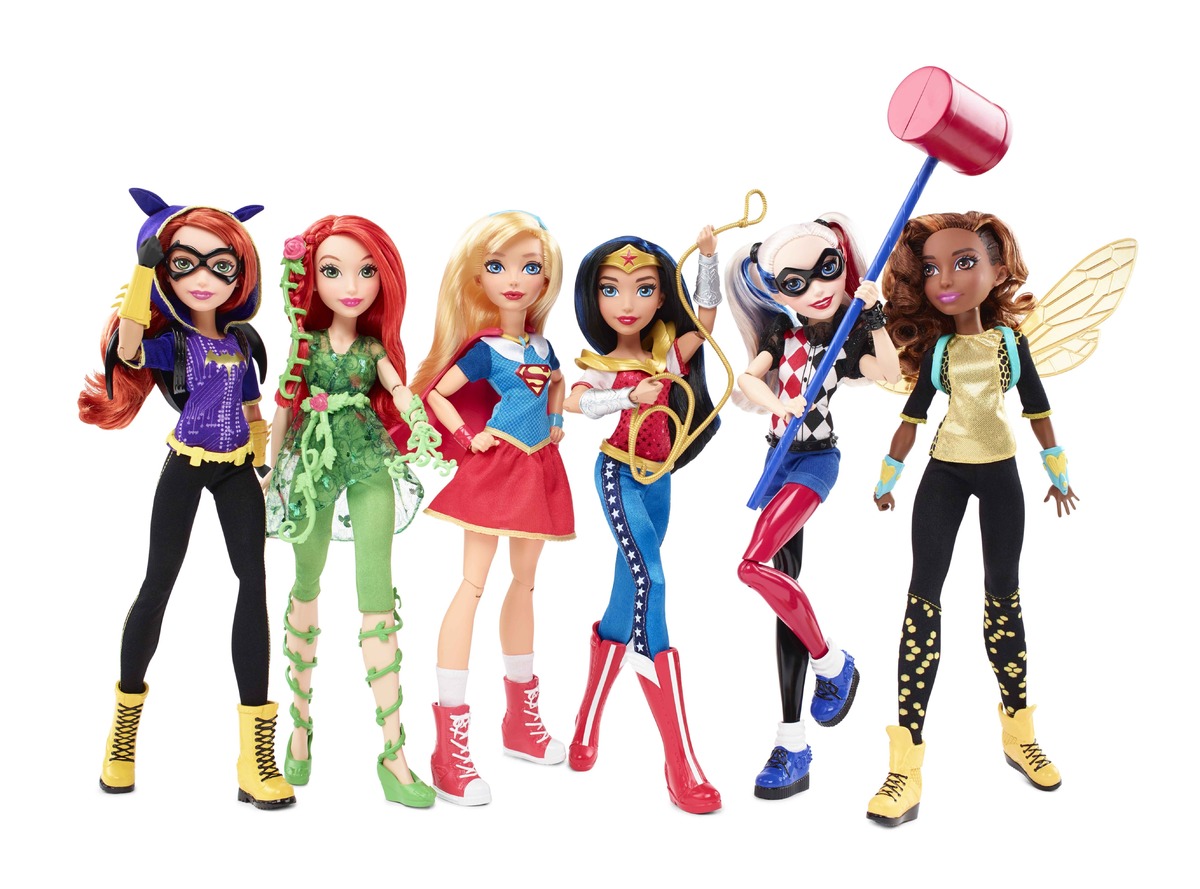 The DC Super Hero Girls merchandise collection is now available at Target.com and in stores at the U.S. retailer. Target.com also ships outside the USA through the Borderfree shipping service. Given the current state of the Canadian dollar, I'll be waiting for the dolls to be sold locally.
Target has a deal to offer a "first-look at the "DC Super Hero Girls" merchandise collection, featuring a special assortment of merchandise across multiple categories, including toys and dress up, apparel and accessories, publishing and more, to be sold exclusively at Target, beginning in March." (Target Corporate)
The DC Super Hero Girls global merchandise program will hit retail worldwide beginning July 2016, at which point the products will be available in Toys 'R' Us, Wal-Mart and the usual toy outlets. It looks like Katana won't be available until summer.
Below is a preview of the cosplay items and casual apparel for the tween set which are available at Target, in addition to the 12-inch action dolls and 6-inch action figures.
One of the few items that's not exclusive to Target is the first book in the middle-school series, Wonder Woman at Super Hero High. This will be followed by Supergirl at Super Hero High on July 5 and more books will follow in 2017.