Stanley Lau's Original Design for the Cover Girl of the DCU Supergirl Statue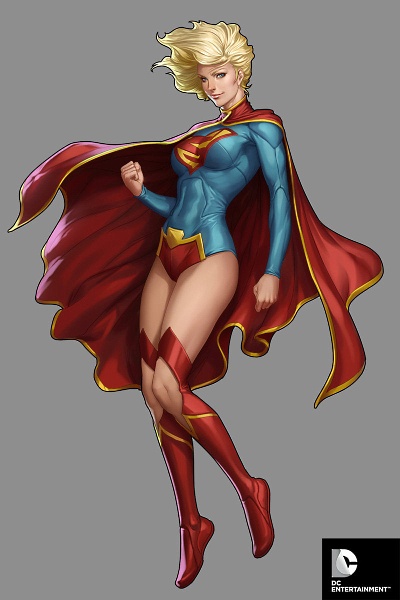 This illustration of the original design for the new Supergirl statue was posted by digital artist Stanley Lau over on DeviantArt. I always enjoy seeing the original 2D design and comparing it to the finished 3D sculpt. There have been some tweaks to the placement of the feet and bringing Supergirl's center of gravity into a position where she can balance on only one tiptoe. That's incredible. I do hope the final product doesn't have any problems with leaning or falling over. The breasts have been reduced so they don't look as goofy as the original illustration, which has that big-boobed anime character vibe. I like the sculpted version a lot better in that regard.
The hair and face don't really evoke Mahmud Asrar's unique portrayal of the character, which is a bit disappointing. She also looks too old. But it's a very attractive and heroic rendition of Supergirl, so I can't complain there. This is a beautiful piece that I would be proud to show off.
---
Here are some in-person images of the statue from Toyfair earlier in this year. She looks amazing. I can only hope the final mass-produced retail product looks this good.
– Image credit: Action Figure Insider: Toy Fair 2013