Supergirl vs. Brainiac Chapter Book for Young Readers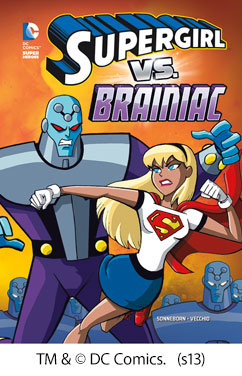 Supergirl vs. Brainiac is a 56-page chapter book for young readers from Capstone Press. If you have a young DC fan in your life, you'll love the full line of Capstone's DC Super Hero books, including the "DC Super Pets" books from Tiny Titans' Alt Baltazar! Some well-known DC Comics names have written for this line including Louise Simonson, Paul Kupperberg, and Robert Greenberger.
Supergirl also appears in Capstone Press' Superman: The Stolen Superpowers (2008), sporting a modified version of the costume she wore in Superman: The Animated Series and Justice League.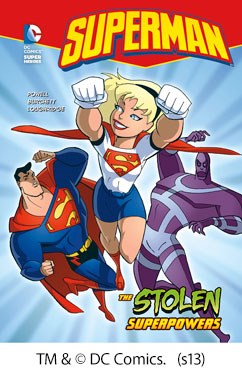 The DC Super Hero books are available as hardcover chapter books for the library market and paperback and ebook versions (Kindle, Nook, Kobo) for the home consumer.