CBS President Hints at Supergirl/The Flash Crossover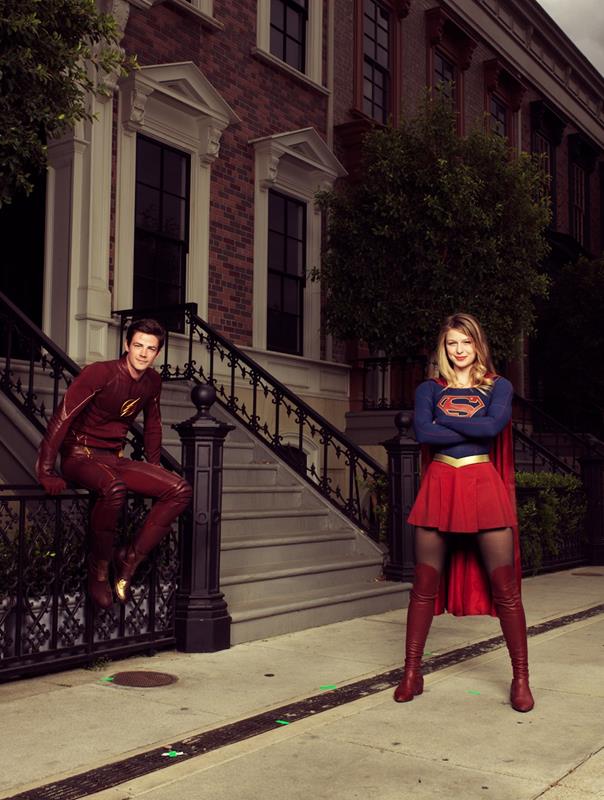 That Supergirl/The Flash crossover that the folks at Berlanti Prod. have been hoping for might actually be happening, now that CBS Entertainment has a new president.
The CW president Mark Pedowitz has been open about the possibility since before Supergirl debuted, but CBS' Nina Tassler stated that they wanted to keep Supergirl to themselves "for a while". Until today, there was no reason to believe anything had changed on the CBS side.
On Sunday, Greg Berlanti responded to the usual question about a crossover at the Television Critics Association's press tour:
"Unfortunately, you're going to get the same answer that I always give, which is that, as a fan, I would love it."

"I personally never rule anything out," he continued. "I would be excited by it. But a lot of things would have to go right, people would have to say yes, for that to happen." What's more, to stand any chance of happening this TV season, "It would have to be figured out in the next month or so."

In addition to "financial hurdles" and the corporate challenge of "getting everybody to sign off," any potential crossover would also need to address one super-sized creative issue.

"You haven't been hearing about Superman [on Arrow/The Flash], and Superman exists in [Supergirl's] world, so we'd have to figure out a way around that," Berlanti explained, adding that the creative team has "some thoughts" on solving that problem.
Would that solution be the revelation that Supergirl and Superman live on a parallel Earth? That would go a long way to explaining why Arrow's Ollie is so wildly out of character — They aren't on Earth 1.
However, the EP noted that while the producers "have talked internally about how cool we think [a crossover] would be, we haven't had any official conversations with anybody. [The CW chief Mark Pedowitz] is supportive."

Source: TV Line
So it was a surprise when The Wrap reported this today:
New CBS president Glenn Geller raised the possibility of a crossover between his network's "Supergirl" and the CW's DC superhero drama "The Flash."

"I have to be really careful what I say here," Geller said when asked by reporters during the Television Critics Association winter press tour. "Watch and wait and see what happens."

The answer is in stark contrast to previous answers given by former CBS president Nina Tassler, who always downplayed the possibility of a crossover.

"Right now, we're not doing it," Tassler said at the last TCA event, in July 2015. We're doing it promotionally, but we'll always stay open. They're very inventive about what they can and will do."
So maybe this season, maybe next. But it looks like it's going to happen now that Supergirl has established its universe a little more firmly.