Supergirl Director Glen Winter Discusses the Pilot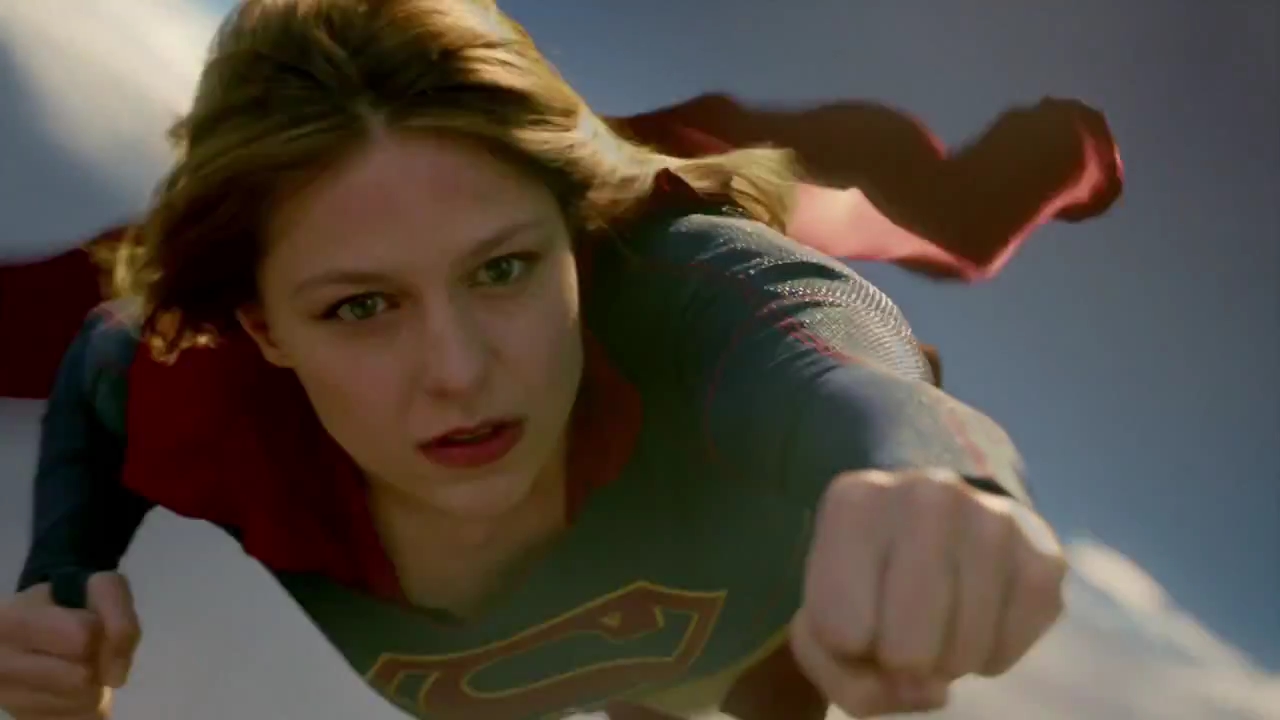 CBR has a lengthy interview up with Supergirl pilot director Glen Winter.
This was Winter's first pilot, and he goes indepth on the process that took him from director of photography on Smallville, to directing episodes of Flash and Arrow, to being given one of CBS's most expensive pilots. It's an interesting read about a very personal experience. Winter was championed for the pilot by Greg Berlanti and Peter Roth – he didn't pursue it himself – and I couldn't help thinking that this is how men support other men to get jobs, and it's lovely, while women are always fighting to get a seat at the table and are rarely considered for things like directorship in Hollywood.
There's a lot of detail on what goes into making a pilot like Supergirl that I found interesting.
On "Supergirl," the biggest challenge was to try to keep my fingertips on the show, but also serve the needs of a pilot. The footage is going to be much longer than the show ends up. Frequently, for both "Flash" and "Arrow," the original director's cut came in 35 percent longer than the shows. The scripts are usually 60 pages. A lot of that comes because there's a lot of story, a lot of emotion and a lot of character in a very short time. You don't know until the show is actually shot as to the best way to tell that story. By the time the machine of a season starts going, there's a rhythm that happens. The scripts can be leaner, but in a pilot, everyone has notes. The producers have notes, the studio has notes, DC Comics has notes and the network has notes. Ultimately, all their ideas, in one form or another, make it into the script, which puffs it into a certain length. I couldn't shoot the show the way I normally do it, so I had to figure out how to make it as dynamic as possible, while still giving them the control they needed. That's the first thing.
Some of the on set photos from the pilot's filming show scenes that didn't appear in the finished episode, like Kara carrying and dropping the coffee she delivers to Cat and street-level scenes of Kara walking and talking with Wynn. The pilot moves very, very quickly, and it's easy to guess that much more footage was shot than appears.
A pilot has to be loaded with the most efficient way to tell people who these characters are, what their emotional drive is and what their background is in 42 minutes.
Personally I think the pilot would benefit from another 10-15 minutes for it to breathe, but I can also understand how everyone with a stake in the show would have their own ideas of what should be in it, and not all those ideas can or should be included in the final 42 minutes.
How would you describe the tone of "Supergirl" compared to some of the other superhero series? What was your vision for it?

We wanted it to be an intensely visual experience on as epic a scale as possible. We wanted to tell a story about a girl, in today's world, dealing with real-world issues, who happens to have super powers. […] For me, it was the story of a little girl, in a big world, growing up in a world that is not her home. […] I truly feel the tone of this show is a mix of the two worlds of "Flash" and "Arrow," where "Arrow" is quite dark and "Flash" is effervescent. […] The tone of this show is certainly closer to "Flash" than "Arrow," but it was important to keep this dark element of, "What's beneath the surface? What's in the DEO [Department of Extra-Normal Operations]?"
One of my sore points with the pilot is that the DEO is initially shown to be dangerous and very creepy, but then Kara comes back to work with them and it seems like, oh, they're all going to be friendly after this. After how they treated her, I didn't like the idea of her working with them or being ordered around by them in the series. But maybe they are just as ominous as they seem, and Kara will have to deal with that threat over the first season.
The entire interview is full of juicy insights that help explain what we will see in Supergirl, so check it out at CBR.