These Superfamily Chat Stickers are Adorable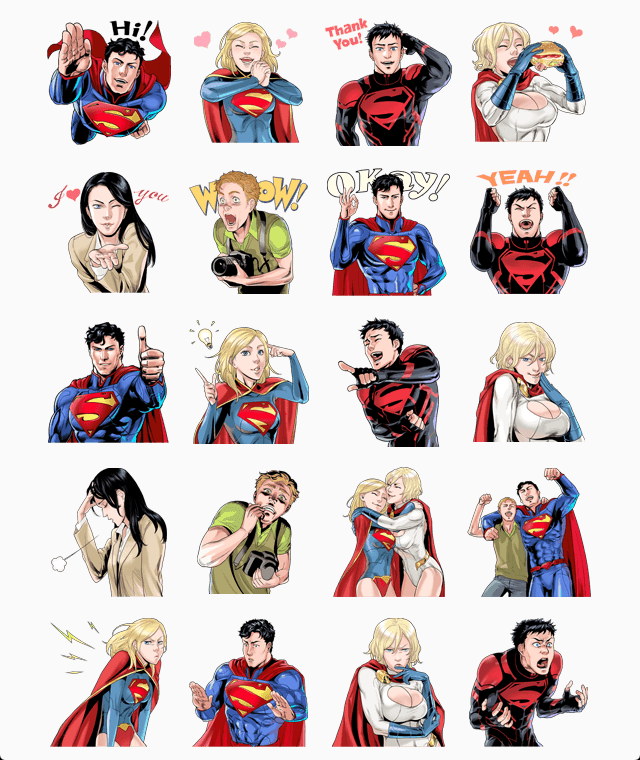 Popular Japanese messaging app LINE recently added these Superfamily mood stickers to its in-app store. The free app lets users make free voice and video calls and send free text messages on smartphones or desktops. The stickers are an impulse-friendly $1.99 for the set of 40.
From Power Girl anticipating the savoury delights of a hamburger to Supergirl stalking peevishly accompanied by manga SFX, these icons convey a wide range of moods for every situation.
As someone who would proudly show off her sticker photo albums as a kid, this is something I would eat up if I were in the right age set. (I bought' em anyway for use as avatars.) Someone in the Warner Bros. licensing department was doing their job right because the SUPERMAN set is pure awesome fun. What I wouldn't give to see the original sized art for these.
If Supergirl & Power Girl and Superman & Supergirl hugging it out don't make you smile, there's just no hope.
Here is the second half of the 40-sticker set, uploaded to tumblr by comicsare4women2. Like Supergirl, I give these stickers two enthusiastic thumbs up.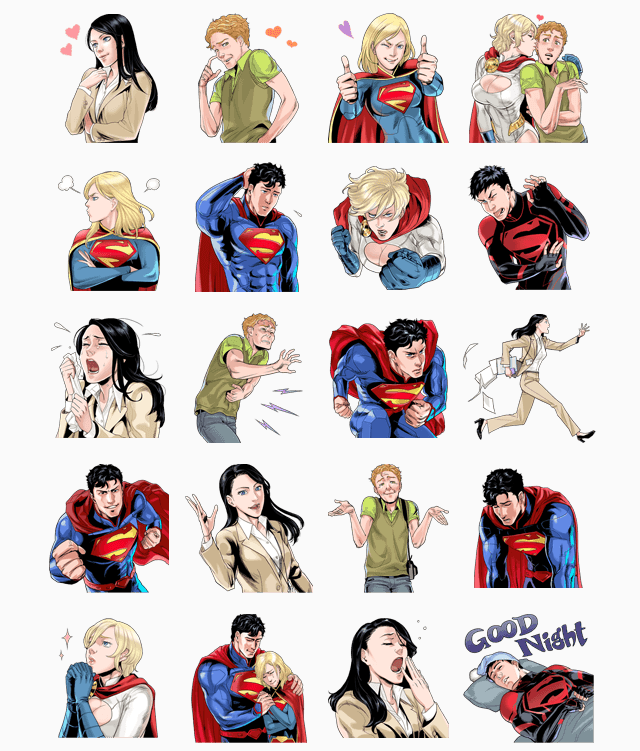 screenshots from comicsare4women2, via Supergirl Comic Box Commentary