Calista Flockhart Confirmed as Recurring Guest Star on Supergirl Season 2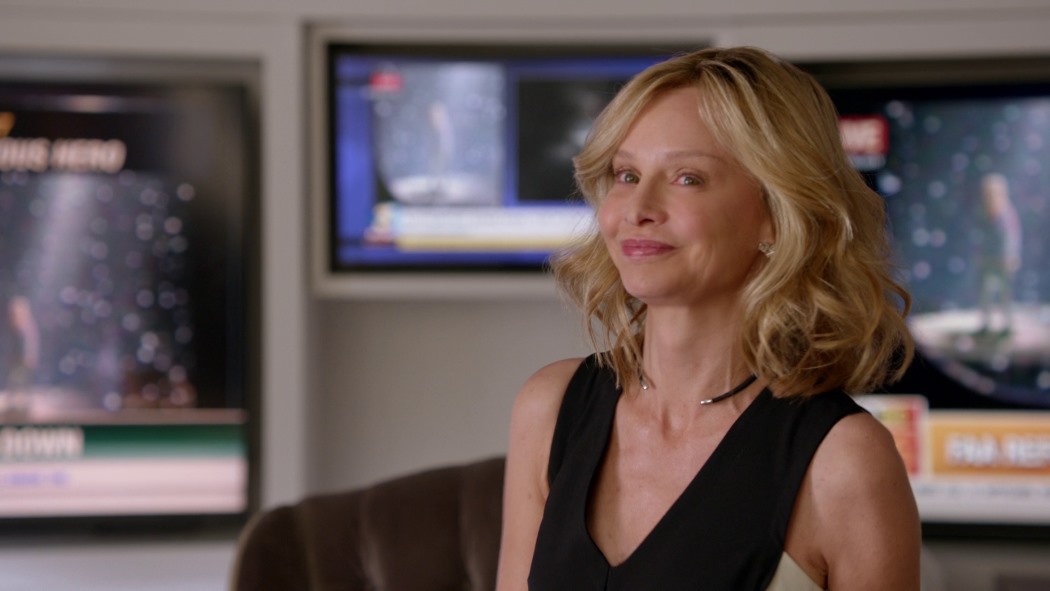 TVLine has confirmed that Calista Flockhart will not be a series regular on Supergirl Season 2, but will recur as her schedule permits. A Warner Bros. rep told TVLine that Flockhart will be appearing in multiple episodes including the Oct. 10 season premiere. Per Deadline, the studio will fly her to Vancouver every few weeks, where Flockhart will do as many scenes as she can, banking material for multiple episodes.
This follows statements by Sarah Schechter in interviews at San Diego Comic-Con that Flockhart would appear in a limited capacity.
Schechter told SlashFilm, "You'll definitely see Cat Grant but she was very effective by her interactions with Supergirl last year. Also Kara not being her assistant, you wouldn't see her as much. It's that weird thing when you get promoted and you see your old boss less. There is still Cat Grant. She is not going anywhere."
Speaking to ScreenRant, Schechter said "She'll be there. You'll see plenty of Cat… Probably a little bit less, but she'll be there. And to be honest, it works really well. Kara doesn't have the same relationship with Cat work-wise, so it would actually be hard to have her be in it as much. Kara has a different job. Still at CatCo but she's not her assistant and so I think it'll feel totally natural."
Of course the real reason for Cat Grant being seen less is due to the Flockhart's decision to limit her time shooting on Vancouver, not because Kara is no longer her assistant. To that end, the series producers have created a new character to replace Cat Grant, and appear to be following the model set by Grant in the first season.
Kara's new boss in her new position as a reporter (yes, just like Clark) is Snapper Carr, to be played by Ian Gomez. The character borrows the name of a Justice League teenage sidekick from the 1960s, but otherwise bears no resemblance to the comics character.
Carr is described by Warner Bros. as "a headstrong, sharp-witted newsman, hired by Cat Grant to be the editor-in-chief of CatCo Magazine. Snapper's commitment to hard-hitting journalism pushes CatCo reporters to dig deeper in the pursuit of excellence. He's a man who tells people what he thinks of them, and his no-holds barred approach pushes Kara in unexpected ways."
So a bully with a personality disorder who has a laundry list of hostile work environment complaints against him.
Schechter describes him more generously as "a kind of a Lou Grant, as kind of the Michael Keaton in Spotlight part". Both are examples of a 1970s male personality which doesn't really translate to today's workplace, but okay.
Other season 1 characters who have not been confirmed to return are Jenna Dewan-Tatum's Lucy Lane and Peter Facinelli's Maxwell Lord. Lucy's role became a lot more interesting when she became the head of the D.E.O. and she would be a welcome addition to the regular cast. However her twitter feed seems to suggest that she remains busy in L.A. and will not be a part of season 2. Lord had a satisfying conclusion to his character arc in the season finale, so it's not surprising that he would not return.