New 52 Supergirl Action Figure from DC Collectibles
DC Collectibles debuted its 2014 line-up last month at New York's Toy Fair 2014, the annual mecca for toy lovers. The official promotional photos were released online a week prior, but there's nothing like seeing them photographed in person. The prototype for the New 52 Supergirl action figure looks good, but we'll see how the final mass-produced product looks. I'm happy to see DC putting out another New 52 Supergirl collectible so quickly on the heels of the DC Heroes bust and Cover Girls statue. This figure is due to be released with the rest of the New 52 action figures in September 2014 for $24.95 USD.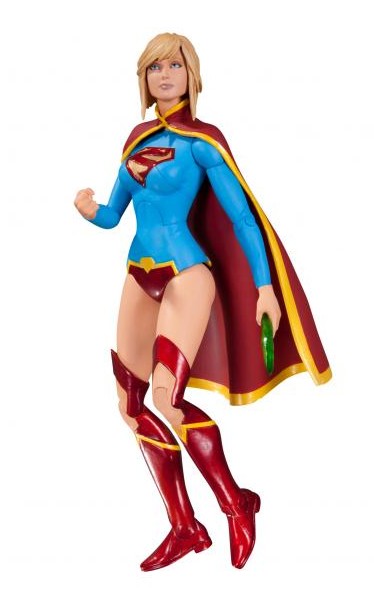 You can see all of the figures displayed at Toy Fair at Toy News International.